Hammer Time!
Se non sbaglio si tratta proprio di Sasquatch: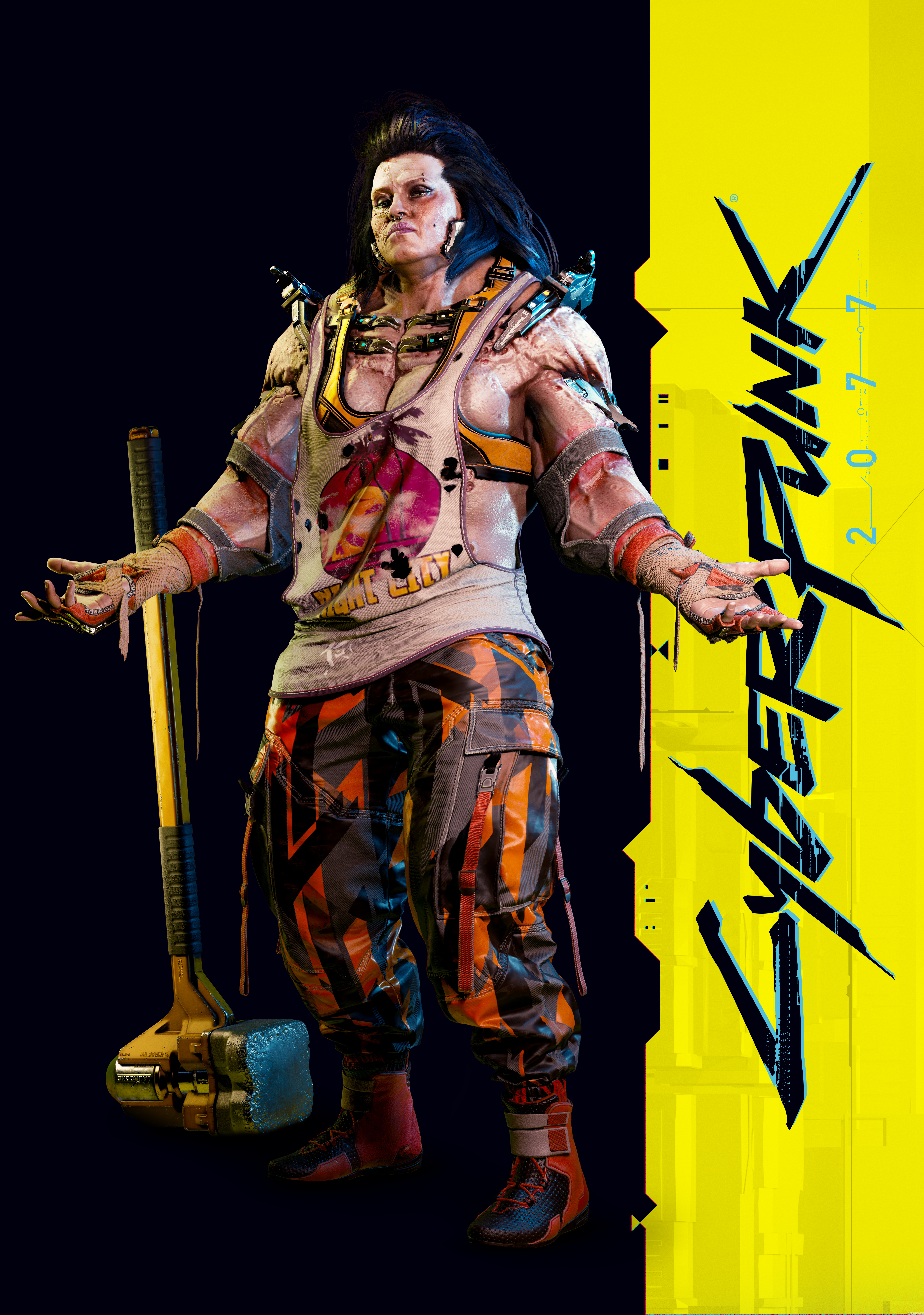 Sasquatch is the leader of a gang called the Animals who unnaturally enhance their abilities with a drug known as "the Juice". She is encountered by V when he/she is ordered by the Voodoo Boys member Placide to obtain a special chip.

Once encountered by the player, she will attack V with her massive hammer. She can be defeated by shooting her Juice pack on her back, after it takes too much damage she will drop her hammer and can be killed in an easier fashion.